March 20, 2013 | Posted by :
willd
|
Featured
|
Comments Off

on NASPA partners with us for Just in Case!
»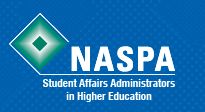 We just partnered with NASPA to bring the Just in Case Suicide Prevention app to colleges campuses across the globe. We are excited to report that NASPA President  Kevin Kruger is working with us to establish a group of early adopter schools that can work with us to establish the best approach to reaching students with critical information on the device that they have with them all the time, their smartphones.
Kruger said of the partnership, "We think that the time for mobile delivery of these critical resources is here. Several recent high-profile cases have told us that support for a student undergoing crisis is critical on an 'anywhere, anytime' basis. But equally important is support for a friend or roommate who may be in a position to intervene and assist in the process of getting help. Student affairs administrators find themselves on the front-line of this battle, and we believe this tool that turns a smartphone into a lifeline for at-risk students and their concerned friends should be a part of every institution's suicide prevention strategy."
[Learn more at JustInCaseForColleges.com.]
Approximately half of all college students report having suicidal thoughts at some point. "With 18-24 year olds representing the highest smartphone ownership among all age demographics, we think that using this "Just in Case" mobile app to access support and guidance in case of a crisis makes great sense", said our CEO, Will DeLamater.  "In addition, we are thrilled to use our technology for great social benefit.  From the outset of this project, it has been informed by our company chairman, Stephen Segal, who serves as well as president of the Treatment Advocacy Center, a national non-profit working to help mentally ill people get treatment."
The "Just in Case" app operates on all major smartphone platforms, and provides a set of guidelines and links for both students in crisis and for those around them. Using phrases like "I can't cope…" and "I'm worried about a friend…," the simple app interface guides students to the information and the help that fits their circumstance. Colleges work with eReadia to customize the app for their own set of intervention resources on campus and in the local community. A special section of each app will orient students to the quickest way to get help, and the app will be designed with school colors and logos.
Learn more at JustInCaseForColleges.com.
There is no related post.