February 15, 2012 | Posted by :
willd
|
Featured
|
Comments Off

on We created the Just in Case App!
»
Organizations that serve the public interest often have important and sometimes critical information to share with their members and with the public. Our mobile app publishing tools empower such organizations to put that crucial information, literally, at the tips of the fingers of those who need it, when they need it. We help organizations provide information to target audiences by creating an app that can be installed on any smartphone, just in case its owner ever needs the information.
Enter the Just in Case™ app. A Just in Case app puts vital information at the fingertips of users. In addition to educational items that users may refer to in various situations (think of a checklist of do's and don'ts in an emergency), the app supplies one-touch calling, emailing, and texting buttons so that help is just a touch away.
What is the Just in Case for Colleges app?

The Jus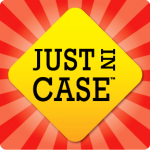 t in Case app is a low- cost way to deliver a useful service to students who are at risk for a mental health crisis or suicide.   It is a mobile web app designed to work on a range of smartphone platforms.  It is distributed at the campus level and not through the Apple App Store or Android Marketplace. Students install the Just in Case icon with your name below it on the homescreen of the phone (illustrated to the left).
With 18-24 year olds representing the highest smartphone ownership among all age demographics, the smartphone is an ideal tool to deliver critical information and connect the student in a crisis situation with help. Its primary purpose is to facilitate connection with emergency response resources on and around campus.
Mental health professionals have helped to develop the basic app template and content, but this is just the starting place for schools that want to include their own content and customize the look and feel of the app to mesh with programs they already have in place.
Learn more at JustinCaseforColleges.com.
There is no related post.